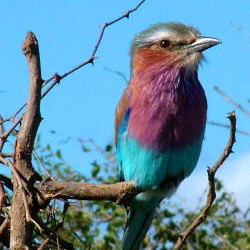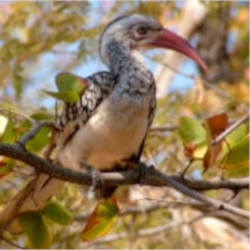 Touch Africa Safaris offers several standard bird watching day trips, tours and safaris. You are welcome to inquire about any modifications or combinations that may be of interest to you.
Birding Tours From Johannesburg
Half Day Bird Watching
Full Day Bird Watching
Two Days Bird Watching
Three Days Bird Watching
Kruger National Park Bird Watching
Kalahari Bird Watching
Check the Possible Birds Species Count
There are several Bird Sanctuaries and Highveld Pans near Johannesburg that make for good  3-6 hr. bird watching tours.
These areas are within easy reach of Johannesburg International Airport (O.R. Tambo):
Korsman Bird Sanctuary
Bullfrog Pan
Bonaero Park Pan
We will pick-up and drop-off from Johannesburg International Airport, or any hotel in the Johannesburg / Pretoria area.
Day Trips From Johannesburg
Ideal if you have a lay-over between flights
Pick up at 06H00, return approx 19H30
Bushveld Day Tour: See the Pilanesberg 1 Day Safari
Other Tours - Pick up at 09H30, drop off at 17H00
Urban Day Tour: Johannesburg Botanical Gardens and Walter Sisulu National Botanical Gardens
Grassland Day Tour: Suikerbosrand Nature Reserve
Wetlands Day Tour: Rondebult Bird Sanctuary and Highveld Pans
Grassland & Wetland: The Suikerbosrand Nature Reserve and Marievale Bird Sanctuary
Two Days Bird Watching From Johannesburg
Pilanesberg Bushveld Tour See the Pilanesberg 1 Night Option
Overnight Pilanesberg
2 Day Twitchers Special Suikerbosrand, Marievale, Seringveld Conservancy, Tswaing Meteorite Crater
Overnight Cullinan
2 Day Endemic Special Tswaing Meteorite Crater, Pienaarsrivier Route, Borakalalo National Park, Pilanesberg
Overnight Borakalalo
3 Days Bird Watching From Johannesburg
3 Day Maxi-Birding Suikerbosrand Nature Reserve, Marievale Bird Sanctuary, Ezemvelo Game Reserve. Seringveld Conservancy, Pienaarsrivier Route, Borakalalo, Pilanesberg Game Reserve
Overnight Ezemvelo